Janek Hermann-Friede
(Facilitator – cewas Project Manager)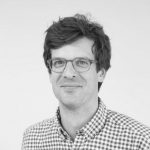 Janek is an environmental engineer with a post-graduate degree in international development cooperation. He has more than 10 years of work experience in water governance, private sector engagement and sustainable water management practices. Janek has worked on numerous projects in Latin America, Southern Asia and Sub-Saharan Africa. He develops, trains and facilitates bottom-up solutions for key management, integrity and governance challenges in the water sector.
Hannah Wuzel
(Facilitator – cewas Project Manager)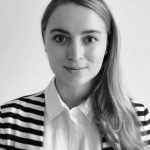 Hannah holds a MSc degree in Global Politics from the London School of Economics and Political Science and a BA in International Liberal Studies with a focus on International Relations and Political Science from Waseda University, Japan. In addition to several years of experience working in sustainable innovation and social entrepreneurship with a focus on capacity building with and for migrants, refugees and asylum seekers, Hannah has expertise in communications, advocacy and business development. As of 2018, she manages cewas Middle East's activities in Lebanon.
Daniela Diegelmann
(Facilitator – KAS – REMENA Head of Regional Program)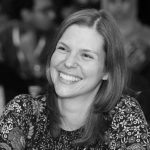 Daniela Diegelmann is Head of the Regional Program Energy Security and Climate Change in the Middle East and North Africa (KAS – REMENA), based in Rabat, Morocco. The program focusses on resource security/energy, water and mitigation and adaptation to the consequences of climate change. Prior to this, she worked for three years as Desk Officer Maghreb and Coordinator for Energy and Climate Projects in the MENA region at the KAS headquarters (Berlin). Following her first position as Deputy Head of the Foundation's office in Mexico City from 2009 to 2011, she had served the institution for another three years as Desk Officer in the Domestic Program Division of the Department of European Cooperation. Her studies at the University of Cologne, Germany and at Pontificia Universidad Católica del Perú in Lima comprised Economics, History, Romance Philology, Economic and Social Geography.
Owice Hammad
(Facilitator – cewas program officer)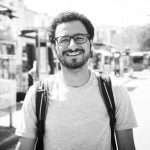 Owice supports on-ground activities in Jordan in addition to the one-on-one coaching and mentoring he provides to cewas's start-ups. He also gives training in team development and formation. What he offers stem from the collective experience of practicing engineering, research, writing, human-human connections, and master studies. Owice is the founder of Turjumaa: a company that provides water and sanitation translation services, which is his side job. Owice holds a bachelor degree in Civil Engineering and a master's degree in Integrated Water Resources Management (IWRM).
Hamza Saidi
(Facilitator – KAS-REMENA Project Coordinator)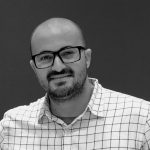 Hamza Saidi is currently Project Coordinator of the Regional Program Energy Security and Climate Change in the Middle East and North Africa (KAS – REMENA), based in Rabat, Morocco. During the past two years in this position, he has been in charge of coordinating the planning and execution of expert discussions and young experts' trainings. Prior to working with KAS – REMENA, he was an adjunct professor at Mohammed V University of Rabat for a semester and a Program Leader with Rustic Pathways  for 3 years where he was in charge of educational tourism programs for students coming from different parts of the world. Hamza Saidi received his General Studies diploma in the English Department from Mohammed First University of Oujda, his BA in theoretical Linguistics from Mohammed V University of Rabat, and his MA in Sociolinguistics from University of Cadi Ayyad of Marrakech.
Cora Craigmile
(Mentor – seecon Project Assistant)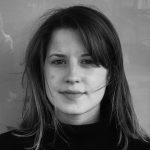 Cora graduated with an MSc in Environment, Politics and Development from the School of Oriental and African Studies (SOAS) and wrote her Dissertation on the intersectional realities of water systems in Cape Town's informal settlements for which she was awarded a distinction. She later did an internship at UNESCO World Water Assessment Programme where she carried out extensive research for the 2019 World Water Development Report. Cora is currently working as a Project Assistant at seecon and is part of the team developing the Business Innovation Strategies perspective which is due to be launched on the SSWM.
Dr. Franziska Fabritius
(Facilitator– KAS Research Fellow)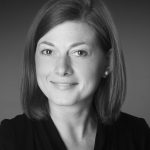 Since February 2018 Dr. Franziska Fabritius has been holding the position of a Research Fellow at the Konrad Adenauer Foundation Regional Program Energy Security and Climate Change Middle East and North Africa (KAS – REMENA) based in Rabat, Morocco. In the period between August 2015 until January 2018, she had been a doctoral fellow with the Konrad Adenauer Foundation. She did her doctorate in the field of political science under the topic of Environmental Migration from North Africa as a Challenge for Security Policy. Before this, she served as the Desk Officer for Environmental, Climate and Energy Policy at the Konrad Adenauer Foundation in Berlin. On a temporary basis, she was also responsible for the fields of development policy and human rights at the Konrad Adenauer Foundation. She previously studied political science and history in Aachen, Germany focusing on the topics of climate change, security policy and development policy.
Leonellha Barreto Dillon
(Facilitator – cewas Project Manager)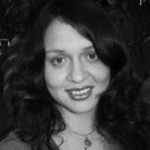 Leonellha has been a cewas trainer, facilitator, coach and project manager since the foundation of cewas in 2010. With her 18 years of experience and a Chemical Engineering Degree, a Master Degree in Environmental Engineer, a Certificate of Cooperation for Development and a MBA in Entrepreneurship and Small Business Development, Leonellha has been fundamental in the development of training packages and workshops in sustainable sanitation and water management (SSWM), business development in water and sanitation, resource recovery and safe reuse (RRR), governance and sanitation safety planning, this last in alliance with the WHO. Leonellha collaborates as trainer and coach in the cewas Start-Programs editions in Willisau, Switzerland, as well as incubation programs in Zambia, Tanzania, South Africa, Uganda, India and Peru. She is also in charge of the Latin American programs for business development and integrity management. In cewas Middle East, she acts as trainer in Sustainable Sanitation and Water Management, designing and delivering tailor-made workshops in the region. Leonellha also supports the implementation of activities in Iraq, particularly the Innovation in Sanitation Hands-on Program with key stakeholders of the Erbil Directorate.